The Shadow Project & Junior League Team Up to Make a Difference in the Lives of Children with "Invisible" Disabilities
Portland, OR (October 19, 2012)–Oregon's 74,000+ youngsters with learning differences are bright and capable, but last year, fewer than 1 in 2 graduated with their class. On Saturday, Oct. 20, The Shadow Project and the Portland Junior League are teaming up to help close the achievement gap for kids with "invisible" disabilities such as ADHD, dyslexia, autism and communications disorders.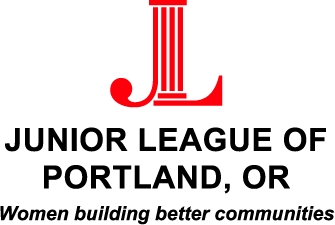 Some 45 Junior League volunteers will spend the day at the Shadow warehouse located in Portland Public Schools (501 N. Dixon) creating school supplies "goody bags" and "Family Reading Kits" to transform reluctant readers into book lovers and raise awareness about this often stigmatized population.
The Shadow Project is an award-winning Portland nonprofit that supports special education teachers in 28 schools to help students become confident, engaged learners and turn "I can't" into "I CAN!" Started by a Portland mom whose son has learning challenges, and named for his dog, the 'Shadow' Project has evolved from a mom'n'pup organization with 40 kids to one that has empowered more than 6,500 students to achieve goals and take pride in their accomplishments.
"It's time we shatter the myth about children in special education," says Shadow executive director and founder Christy Scattarella. "It shouldn't be code for 'There's something wrong with you.' These kids have tremendous potential. They can succeed in school and in life."
This is the first year The Shadow Project has been selected by the Portland Junior League for its annual Community Action & Revitalization Event, a day of service to assist nonprofits in empowering local children.
The media is invited to attend CONTACT: Lena Teplitsky 971.258.2877
Location: Portland Public Schools Administration Building (Blanchard Education Service Center), 501 N. Dixon Ave. Portland, OR 97227