The Shadow Project is proud to welcome two new members to our Board of Directors: Ken deLaski and Jean Gargan.
Ken deLaski is the President and Founder of Portland-based Vibrant Village Foundation, which invests in the potential of communities around the world. Ken is the co-founder and former CEO of Washington DC software company, Deltek Inc. He serves on the board of one of our favorite organizations, Social Venture Partners Portland.
Jean Gargan is a consultant to Kaiser Permanente, where she manages a project to improve benefit and billing issue resolution, in preparation for implementation of the Health Care Reform Act. She serves on the board of Common Wealth Portland and is co-chair of the Fundraising Committee at Metropolitan Alliance for Common Good.
____________________________________________________________________________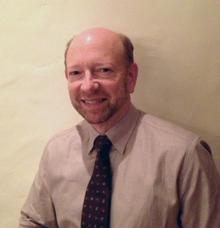 Ken deLaski
(read the full post in Portland Business Journal)
Date added:October 7, 2013
Submission Type:Board of Directors
Name of board:The Shadow Project
Position on board:board member
Current employer:Vibrant Village Foundation
Current title/position:president and founder
Industry:Education
Duties/responsibilities:deLaski joins the board to help advance The Shadow Project's mission of supporting at risk children with learning-related disabilities—those at the greatest risk of failing in school. Children in special education represent one of Oregon's largest at-risk populations, prone to disengaging from learning and failing in school. Shadow is responding to help struggling students whose barriers to learning include ADHD, dyslexia, autism, and communication disorders. Shadow is the only nonprofit in the state of Oregon that equips classrooms with a structured, incentive-based framework and educational materials to help special education teachers reach struggling children early and engage them in learning—critical to keeping them in school.
Company headquarters:Portland
____________________________________________________________________________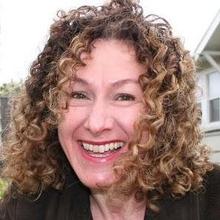 Jean Gargan
(Read full post on Portland Business Journal)
Date added:October 7, 2013
Submission Type:Board of Directors
Name of board:The Shadow Project
Position on board:board member
Current employer:Self-employed
Current title/position:Healthcare Consultant
Industry:Education
Duties/responsibilities:Gargan joins the board to help advance Shadow's mission of supporting at risk children with learning-related disabilities—those at the greatest risk of failing in school. Children in special education represent one of Oregon's largest at-risk populations, prone to disengaging from learning and failing in school. Shadow is responding to help struggling students whose barriers to learning include ADHD, dyslexia, autism, and communication disorders. Shadow is the only nonprofit in the state of Oregon that equips classrooms with a structured, incentive-based framework and educational materials to help special education teachers reach struggling children early and engage them in learning—critical to keeping them in school.
Company headquarters:Portland