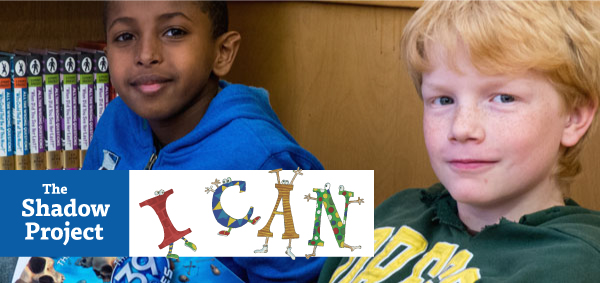 Young Writer Chronicles Reading Efforts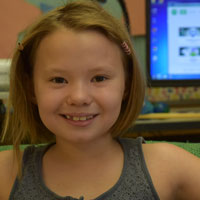 People think reading is easy. For some people, reading is hard. So says, Mia Hayes, 10, a fourth grader at Stephenson Elementary in The Shadow Project, who recently chronicled her struggles with reading, due to ADHD and anxiety.
"It's okay if people think you are weird," writes Mia in an inspiring book she wrote and read out loud last school year, Differences, to help others with learning challenges. "It's okay, because you are special for who you are. I have had problems, and I know how you feel. But people change. Your problem could get solved just like that!"
Goal Setting a Focus of Shadow Seminar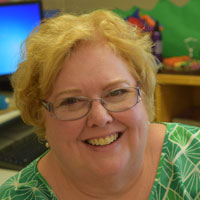 One highlight for special education teachers at The Shadow Project's recent professional development seminar was hearing from longtime Portland Public Schools' educator Paula Fahey, M.S., on ways to easily incorporate goal setting into their curriculums.
"I was already using incentives to boost academics, but The Shadow Project is different," said Paula, who began using the program when she was at Markham Elementary in early 2000. "I like the formality of sitting down with the children one day each month to set goals, and then to reward them for achieving their goals."
Gift of Audio Books Honors Late Sister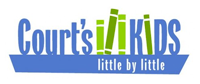 Courtney Bunfill was an aspiring special education teacher in Klamath Falls, when she died unexpectedly in September 2009. In honor of their sister's passion and energy for children, Courtney's three siblings—led by Portlander Kiki Grant—founded Court's Kids to help children in special education classrooms receive new reading materials.
Kiki read The Shadow Project's late August newsletter with a story about Rosa Parks' Isaac, who is now hooked on reading thanks to audio books, and emailed right away. "The Shadow Project is doing wonderful things, and I saw a way we could help," said Kiki, who persuaded her siblings to donate nearly $4,700 to The Shadow Project.
Five-Star Rating for Boy Book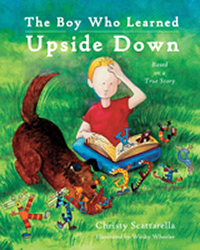 The Boy Who Learned Upside Down (Heron Press, 2014) was recently chosen for a written review and KART book rating on the organization's website. Boy, written by The Shadow Project's Executive Director and Founder Christy Scattarella, M.A., received a five-star rating.
"This exciting, real-life story of a boy's brave journey of determination is sure to interest and inspire any child who experiences difficulty with reading," says the website. "The Boy Who Learned Upside Down is also a good book for siblings and classmates of reading-challenged children as it graphically describes what it's like to overcome obstacles when learning to read and to spell."