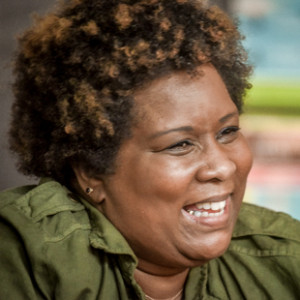 Special Education Teacher with Marysville School (PPS)
Janice is a special education teacher at Marysville School in southeast Portland where 34 percent of third graders do not meet Oregon's reading benchmarks. She is a member of her school's Equity Team, which addresses how educator beliefs and attitudes impact success of students from racial and ethnic minorities. Janice has a master of arts in education through the Leadership program at Concordia University.
With the long held belief that "everyone can learn," Janice joined The Shadow Project five years ago after researching the organization and talking to other special education teachers. She has seen firsthand how incentives spark her middle school students in special education who are setting and achieving academic goals. Janice enjoys the networking with other special education teachers that The Shadow Project provides.
Photo by Ben Brink