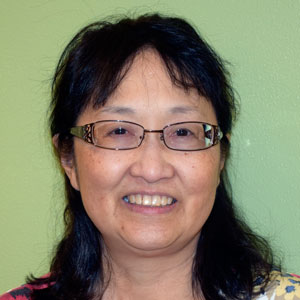 Retired Speech-Language Pathologist
Judy retired in 2016 with more than 20 years experience as a speech pathologist, audiologist, and communications disorders specialist. Her last 12 years were in schools within the Portland Public School (PPS) District, most recently at Woodstock Elementary.
Judy is on the PPS K-2 Literacy Committee for Speech Language Pathologists and is a member of the American Speech-Language Hearing Association. She received two bachelors of art from the University of Northern Colorado, one in elementary education; the other in deaf education. Her masters of science from Washington University in St. Louis is in communications sciences with an emphasis in audiology, and she completed post-graduate work at Portland State University for a certification in speech language pathology.
Judy began using The Shadow Project in 2005 while at Clarendon Elementary School. "It is so wonderful for the children," she said. "There can be a stigma for children in special education, but The Shadow Project takes that away, because of its motivating incentives."
Judy awarded Shadow Bucks (paper money) to children who turned in their homework, had a positive attitude, and achieved their monthly goal. At the end of the year, Judy coordinated a popcorn party for her speech students, who were each allowed to bring a friend, who was not in special education.
"Kids are so motivated to achieve goals," said Judy, who joined the organization's Parent Teacher Advisory Board in 2010. "Because of The Shadow Project, going to speech was the cool place to go, and all the other kids wanted to come, too. That culture made my job so much easier."