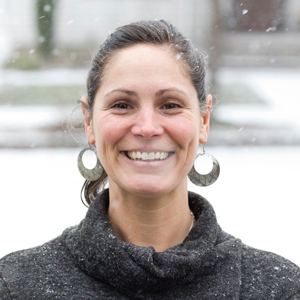 Parent, Chief Joseph K-3
Sheelagh is a mom of four children, three of whom currently attend Chief Joseph K-3 in North Portland. Though none of her own children are in The Shadow Project, Sheelagh is a familiar face in the school and volunteers frequently in her children's classrooms. She is currently a private respite care provider for a home-schooled kindergarten-aged child with Down's Syndrome.
With a bachelor of arts in Spanish and sociology from University of California at Santa Barbara, Sheelagh considered a career in special education and at one point worked as a paraeducator.
"I am intrigued by the sensory needs the Shadow Project addresses with its SuperSensory Literacy Spaces, and how children can improve their calm and focus in the classroom," she says.
Sheelagh joined Shadow's Parent Teacher Advisory Board in the fall of 2016.