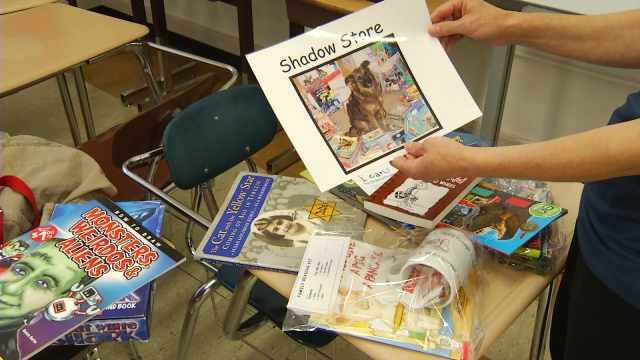 KPTV story on The Shadow Project tells how 8th grader, Nick, went from writing three words to three pages! http://www.kptv.com/story/22699168/local-program-vying-for
---
Or read a transcript of the report below:
Shadow Project vying for big grant to help kids with learning disabilities
Posted: Jun 26, 2013 8:50 PM PDT
Updated: Thursday, June 27, 2013 10:55 AM EST

By Kaitlyn Bolduc –
email
PORTLAND, OR (KPTV) –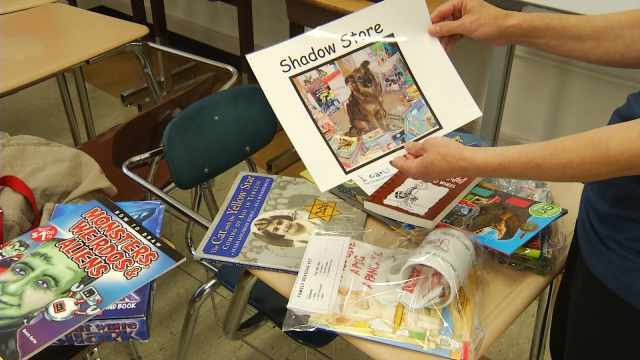 A local organization that aims to change the lives of children with learning disabilities is calling on the public to help fund the program.
The Shadow Project, which partners with special education teachers, is up for a big grant this year that could bring in thousands of dollars to support local students.
The program was inspired by a Portland boy and named after his dog Shadow.
Organizers say they work with more than 1,300 kids with learning challenges in the Portland metro area, and the program is so effective it's already spread to 33 different schools.
"The program really helped me. It helped a lot," said Marysville School student Nick Burbank.
As a seventh-grader, Burbank says he struggled with reading and writing and turned to the Shadow Project for help. Soon after, he says he started to see a big change in himself.
"Before, I would get distracted, and I just wouldn't listen. Last year, I could only write three words in a journal, but the Shadow Project came along, and I started reading and writing, and now I'm writing three or four pages. I've improved a lot," Burbank said.
Kids who turn to the Shadow Project for help have a variety of learning barriers. Organizers say some deal with ADHD, dyslexia and even autism, and the program can be part of overcoming those challenges.
Students get the one-on-one attention they wouldn't normally get in a classroom, are then provided with incentives to study at home and are rewarded when they achieve their goals.
"Why not give them the tools and resources they need, so that kids can reach for the stars and be what they want to be?" Founder and Executive Director Christy Scattarella said.
When students complete their reading and writing each week, they get Shadow Bucks that can be used at the Shadow Store in their schools to buy special prizes.
The hope, teachers say, is that they become self-motivated and, in turn, develop the passion to learn on their own.
"You know the toys and books fade away, but the confidence will stick with them for life, from grade school to college and the rest of life," Learning Center Teacher Janice Holstine said.
It's a sense of belief Burbank now feels as he gets ready to head to high school this fall, full of confidence he never thought possible.
"I want to tell people, don't give up. Never give up," said Burbank.
The shadow project and 13 other local organizations are up for a $50,000 grant this year.
The online voting is only open for another 24 hours.
Visit https://www.advantiscu.org/grow/vote.html for more information.
Copyright 2013 KPTV-KPDX Broadcasting Corporation. All rights reserved.