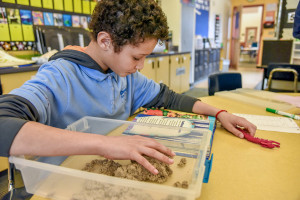 "Equity in education is raising the achievement of all students while: narrowing the gaps between the highest- and lowest-performing students; and eliminating the racial predictability and disproportionality of which student groups occupy the highest and lowest achievement categories."

—From Courageous Conversations, Glenn Singleton and Curtis Linton
The Shadow Project is committed to equity, diversity and inclusion in every aspect of the organization's work. Shadow strives to remove longstanding barriers that block the path to educational success for students with learning challenges such as dyslexia, ADHD and autism who are diverse in race, culture and socio-economic status. We recognize the intersection of race and disability and are intentional in our efforts to address race-based inequities as a root cause of systemic barriers to academic achievement for our students.
The organization works collaboratively with diverse stakeholder groups to increase opportunities that address learning and social emotional needs, including access to a range of materials, sensory tools and techniques tailored for diverse learners, while honoring each child's history and experience. This model is central to equity because it addresses the whole child, not just the disability. The organization is a partner in strengthening student and family connection to school, normalizing what it means to learn differently.
As part of our commitment to advancing equity for diverse learners, we work to recruit and retain a diverse staff and board—one that welcomes and engages people from every background. We value our employees, volunteers and community partners, and their individual backgrounds. We work each day to create an environment where diversity is treated as a strength to be celebrated.