Some kids feel like they're stupid. I want them to know that they're not. They just learn differently. Once they understand that and have the tools to learn in their individual way, then they can feel good about themselves. – Charles Schwab, dyslexic
Imagine being 10 years old and feeling like a failure. Fifth grader Ryan got teased for reading like a "little kid" and often responded with his fists. Then his special education teacher joined The Shadow Project, inspiring Ryan to tackle The Great Illustrated Classics, books well beyond his reading level. Ryan's reading improved and he began seeing himself differently. He started a journal of his own adventure stories, featuring himself as the hero. By the following year, Ryan had made the Honor Roll.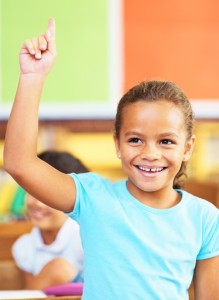 Students like Ryan have tremendous potential to achieve. But like Ryan, their learning challenges can subject them to shame and ridicule and leave them feeling hopeless.
We need to reach struggling students early — before discouragement becomes a way of life. Our partnership with special education teachers gets kids excited about learning and proud of their accomplishments. Our model for incentivizing students and boosting achievement has been validated by findings from a 20-year longitudinal study showing that children with learning challenges can grow up to lead fulfilling lives and become contributing members of society.
Read about our students' accomplishments and some famous adults who have grappled with learning challenges.