Impact Study
What People are Saying
Student Board Advisors
Student Stories
The Shadow Project cultivates the very attributes research shows as critical to success for children with learning disabilities, including optimism, perseverance, goal-setting, activity, and a sense of accomplishment.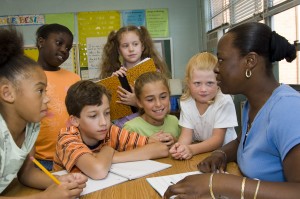 A 2008 survey of participating teachers representing approximately 1,000 students found:
93% of teachers say the vast majority of students who participate in The Shadow Project are more likely to persevere when tackling a difficult assignment
96% of teachers say the majority of their students have demonstrated significant improvement in reading, writing or math
83% of teachers say the vast majority of their students show a more positive attitude toward school
73% of teacher say the majority of students with a goal of improving attendance have reduced absenteeism
100% of teachers say The Shadow Project makes a difference in the lives of vulnerable children
For a complete copy of the survey please call The Shadow Project at 1 888-747 0005

"I have some boys who were not able to read a word or recognize all the letters of the alphabet who are now reading at mid-first grade level. Others who were not able to count past 10 now do basic addition and subtraction. Other students who struggled to write single sentences are now working on paragraphs with correct punctuation. The Shadow Project plays a crucial role in the inspiration, dedication, and drive that these students have to learn, achieve and succeed."
– Jolene Anderson, special education teacher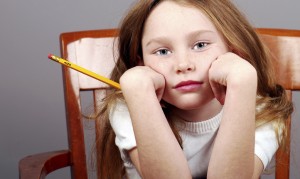 "This is the best thing in the world."
– Gwen, age 8
"I learned to be a better writer with Shadow Project" – Mariah, grade 3
"The Shadow Project makes me excited to come to school" – Lilly, grade 5
"I feel proud to earn rewards for my hard work." — Austin, grade 3
"The Shadow Project is unbelievable! It makes me want to do my homework and try hard in school." —  Sarah, grade 5
"The Shadow Project helps me work harder and focus."  – Jason, grade 5
"Shadow Project really helped me improve in everything." —  Ryder, grade 4
"When I came to school, reading and counting was very hard for me. Now I can read chapter books. I want to be a leader for The Shadow Project to help more kids learn to be better students."
– Adrianna, grade 5, Shadow Student Leader
"It is heartwarming to watch our students who struggle the most become engaged and focused on learning."
– Tina Daily, principal, Bridger Elementary
"Learning is fun because of The Shadow Project. I'm getting better at reading. To get much better at reading, I'm going to read wherever I go."
– Erin, age 9
"Shadow Project helped keep me on track when I was getting bullied."
– Julia, age 9
'Your work is helping children build life-long skills as they learn to love the benefits of hard work and the joy of generosity."
– Melinda Holben, special education teacher
"By doing my homework four weeks in a row, I earned Christmas presents for my family. Now I do my homework without being told!"
– Monte, age 8
"Many of our students come from homes that have been ravaged by alcohol and drug abuse, gang involvement, and incarceration of multiple family members. …With The Shadow Project, we have seen a sharp drop in absenteeism. The Shadow Project motivates and gives hope to these high-risk children, many of whom were ready to give up on school."
– Principals, Pioneer Special School
"The Shadow Project gives kids the opportunity to recognize they have power. The Shadow Project motivates discouraged learners to work harder, attend better, and treat themselves and their peers with respect."
– Ann Foulger, special education teacher
"The Shadow Project helps build confidence and a sense of accomplishment over time for children like my grandson, Isaiah, who sometimes feel like time is standing still and he is forever out of place."
– Mike Dill, grandparent
Who will give up? I won't! — Jake, grade 5, student board advisor
Don't get mad at yourself. Don't frustrate yourself. Just go and do your best. – Desmond, grade 5, student board advisor
Meet Shadow's Student Board Advisors
Jake and Desmond have sage advice for other students with learning challenges. Don't give up. Do your best. Don't get mad at yourself. Ask for help when you need it. The boys attend Mrs. Cooper's Resource Center classroom at Harrison Park K-8, where they will be 5th graders this fall.
The boys have made tremendous progress this year. For example, Jake, who struggles with writing, earned a Harry Potter journal through The Shadow Project, and now chooses to spend recess in Mrs. Cooper's class writing in his journal. Desmond says The Shadow Project has helped him to focus. The boys both recently passed state assessments for reading and math – for the first time!
Both Jake and Desmond spend the majority of their hard-earned Shadow Bucks on gifts for family members. "I feel proud to earn gifts for my family," says Jake. "My mom feels happy, and I feel happy, too."
As student board advisors, the boys have greeted visitors from Social Venture Partners Portland to Mrs. Cooper's classroom and explained the program to them. They've also made recommendations to the Shadow Board on items for the Shadow Store.
Desmond's hobbies include rollerskating and skateboarding. Jake likes basketball, building treehouses and fishing with his dad.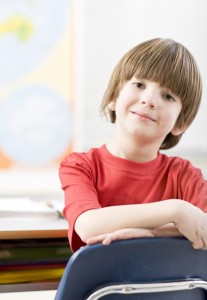 Ryan was reading two years below grade level. He didn't get along with his classmates and he didn't believe in himself. When his special education teacher started using The Shadow Project, Ryan was inspired to tackled the Great Illustrated Classics, a book series well beyond his reading level.
His choice surprised his teacher, but Ryan liked the picture on the cover. The 5th grader was so proud of earning the book he resolved to read it. Ryan struggled but he never gave up. He looked up the hard words. He wrote a little about each chapter.
When he finished his first Great Illustrated Classic, Ryan promptly chose to earn another one. Ryan's reading level soared, and so did his confidence.
Then Ryan decided to earn a journal so he could write his own stories, featuring himself as the hero.
The Shadow Project believes all special children should be heroes of their own stories.
Andrew began turning in his homework for the first time, his papers frequently stained with candle wax. His special ed teacher later learned his family's electricity had been turned off.
At age 9, Marcus was already skipping school. He never did his homework. He frequently told his teacher, "I give up!" After his teacher joined The Shadow Project, Marcus began working hard to earn gifts for his mother. His attendance improved dramatically and so did his attitude. Now, when assigned a book, he says, "I can read that!"
Kaylun started 5th grade not knowing his ABCs, telling his teacher: "I'm too stupid to learn to read." Then his teacher started using The Shadow Project. Two months later, Kaylun was honored at a school-wide assembly for perfect attendance and behavior. Three months later, Kaylun began reading Dr. Seuss. The following year, he tackled chapter books. And when Kaylun spoke before the Portland School Board, his brief speech on why he liked learning was met with thunderous applause.
Jacob saved for months to earn markers for other students. Per his instructions, we distributed the markers while his class was at recess, never revealing his identity. The children were excited about their secret hero – a boy who then met state benchmarks for the first time!