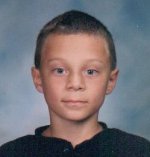 The Shadow Project began in 1997 after a little boy wised up his mother about his painful struggle with learning disabilities.
"I like everything about school," 2nd grader Alex used to tell his mom. "Everything except the learning part." Reading and writing were hard for Alex, and paying attention and following directions felt impossible. He was often discouraged. At times he wanted to give up.
One day, Alex came home with a Garfield toy he had earned in his class for students with learning differences. When she could, Alex's teacher bought used stuffed animals to help motivate her students. Garfield's fur was matted and his tummy stained, but Alex didn't mind; he beamed like a track star with a trophy.
Jealous of the new "cat," Alex's puppy Shadow chewed off Garfield's ear and a suction cup claw. Alex was devastated. His mom told him, "Don't worry. I'll buy you a new stuffed animal."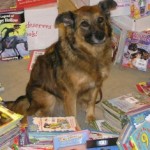 "It wouldn't be the same," Alex said. "Garfield was special because I earned him!"
Alex's statement was a light-bulb moment for his mom. She and Alex decided to help other students. They started with 40 students in two Portland, Oregon classrooms, naming the program — at  Alex's request — after his dog.  Today, The 'Shadow' Project's proven program has helped more than 6,000  children with special needs become engaged in learning.
Alex is grown now, but he still helps with The Shadow Project. He encourages kids, "Don't give up! Even mistakes can lead to something wonderful."
To see more of Alex, Shadow and our amazing kids, watch our award-winning video.
Find out about the newly-released children's book based on the Shadow Story.