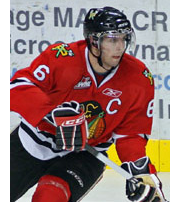 Watch the #1 rated Portland Winterhawks battle their first round playoff opponent on Shadow Project Night, Saturday, March 26 at the Rose Garden. A portion of every ticket sold through this "Shadow Project Special" helps children with learning challenges succeed in school. Take your family, tell your friends, promote at work, and everyone wins! Just make sure to ask for "The Shadow Project Special"!
Get premium seating and a free hat — a $50 value for half price!

SHADOW PROJECT NIGHT SPECIAL TICKET PRICES:
Premium Seats $25 ($5.50 goes to The Shadow Project)
Level 200 Seats $20 ($3.50 goes to The Shadow Project)
Get a FREE Winterhawks hat — a $25 value — available only with The Shadow Project Special. Purchase your tickets now! Call 503-238-6366 or email seats@winterhawks.com.
It takes a team.
Thank you, Portland WInterhawks, for supporting our most vulnerable students, and thanks to all who attend the game.