You can volunteer to improve education in your community. Our dedicated volunteers support students by mentoring struggling readers, assisting at our warehouse, serving on our Community Advisory Board and more.
If you have any questions, please contact us at serve@shadow-project.org.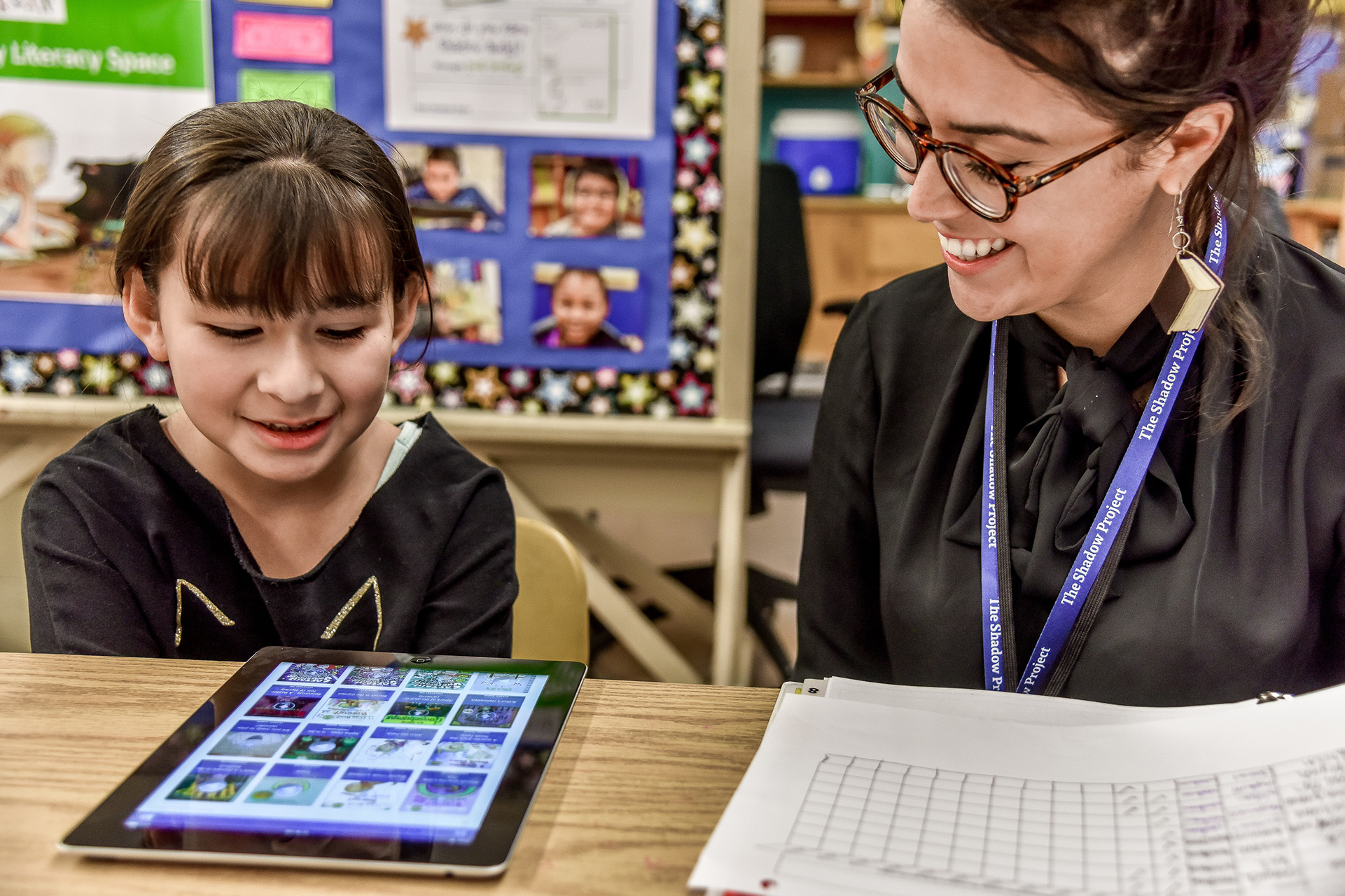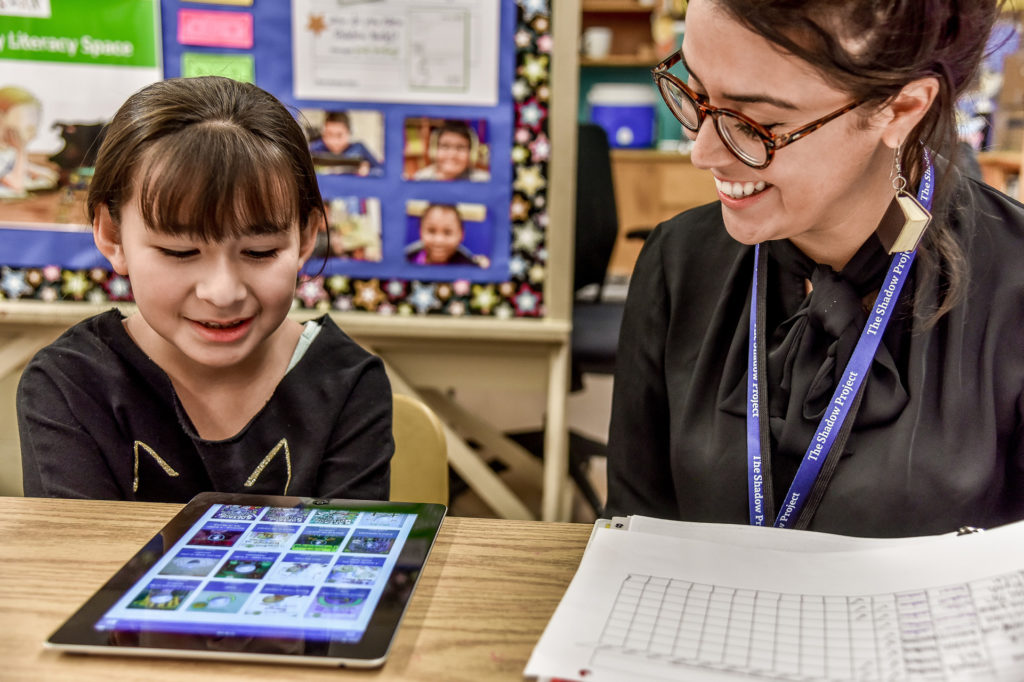 Become a Reading Mentor
You will meet one-on-one with K-8 students with learning challenges every week, motivating them to set and achieve their own reading goals. You will show them how to use Learning Ally, an assistive reading technology platform with thousands of audiobooks that make books come alive. Most of all, you will develop caring, authentic relationships with students in your community.
"If there was anything I could do to help students get excited about reading, and generally feel more satisfied with school, I knew I'd love to do so."
Kimber McDowell
Volunteer Reading Mentor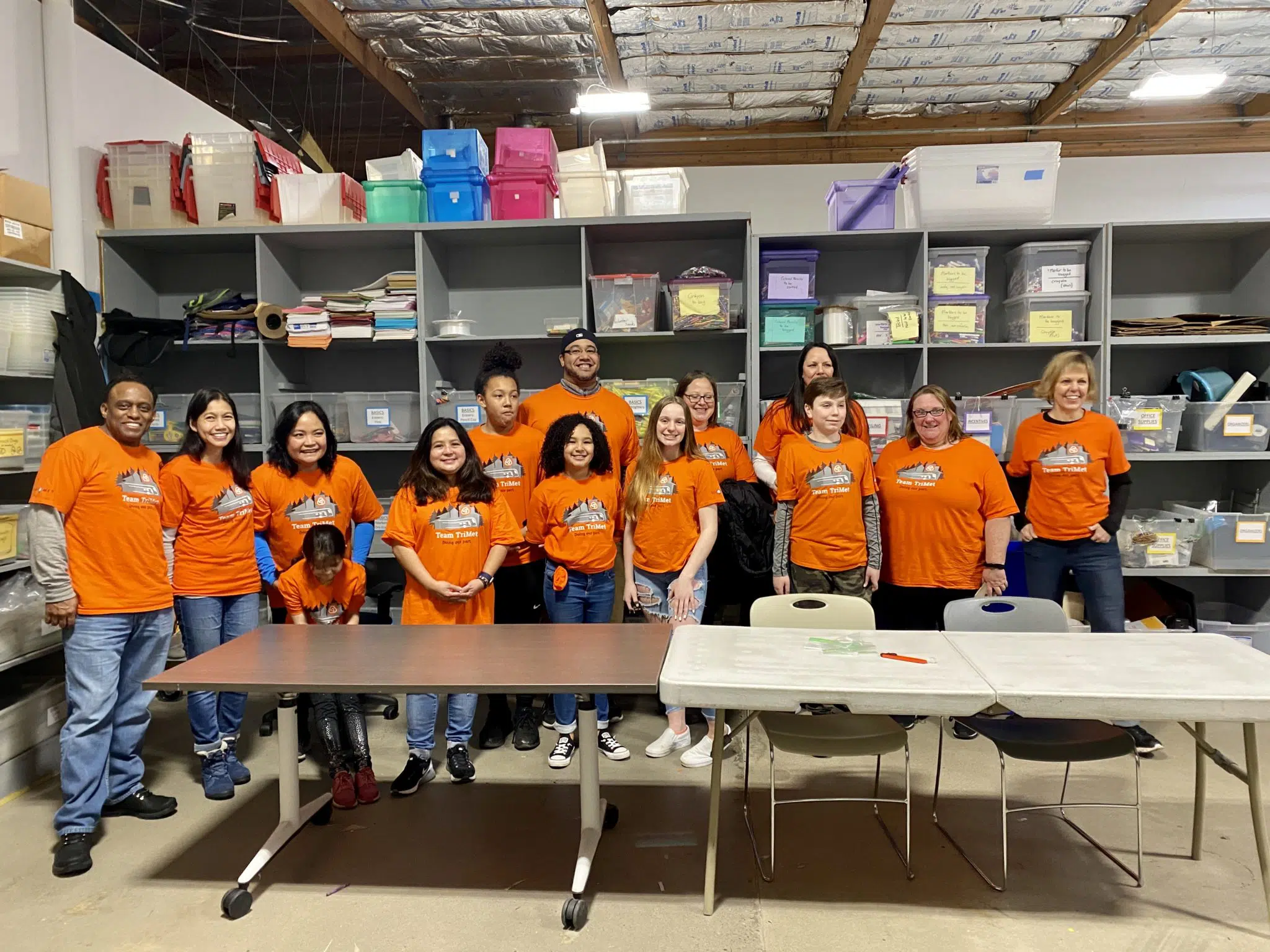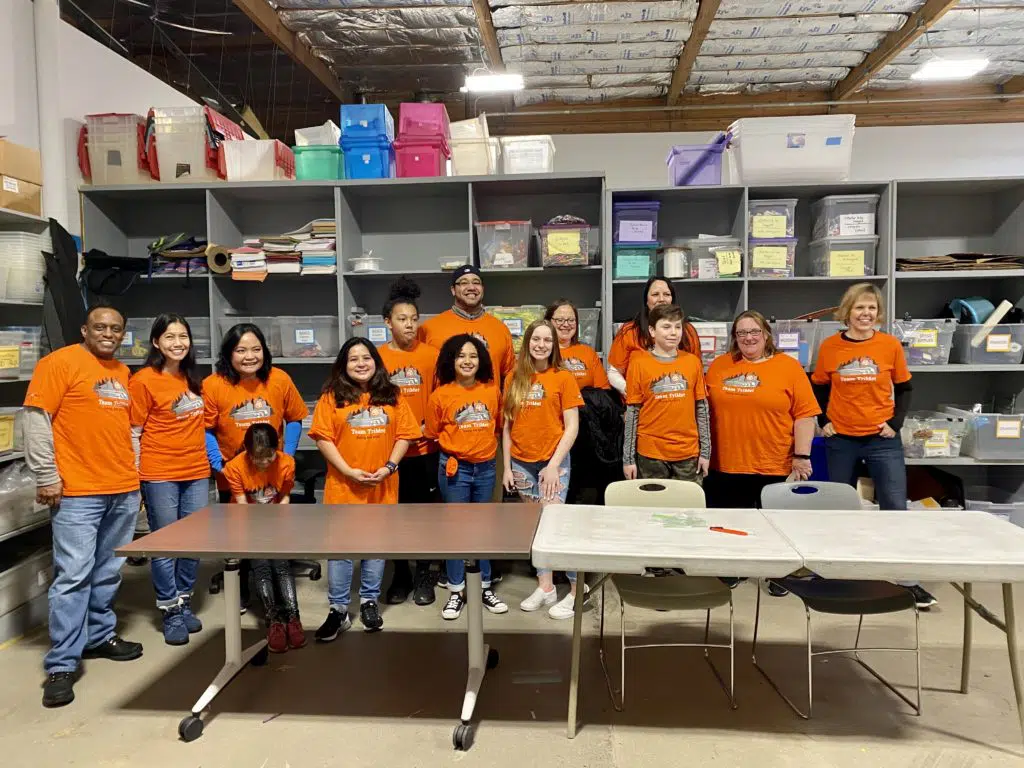 Schedule a Group Volunteer Event
We would love to host your group for a service event at our warehouse. Volunteer groups pack supplies for our students and partner teachers, assemble art and reading kits, clean and organize.
We generally host groups (up to 15 people) on Monday-Friday for 2-4 hours. Corporate groups are welcome!
To learn more and to schedule an event, please contact us at serve@shadow-project.org.
Join our Community Advisory Board
Are you a parent, teacher, or community member concerned with providing high quality education for children with learning challenges? The Community Advisory Board (CAB) is a diverse group of people who contribute their skills, experience, and/or time to advance The Shadow Project's mission, programs, and special projects.
Young people can join the CAB to gain leadership experience and help make school more inclusive for all students.
Please email us at serve@shadow-project.org if you are interested in serving on the CAB.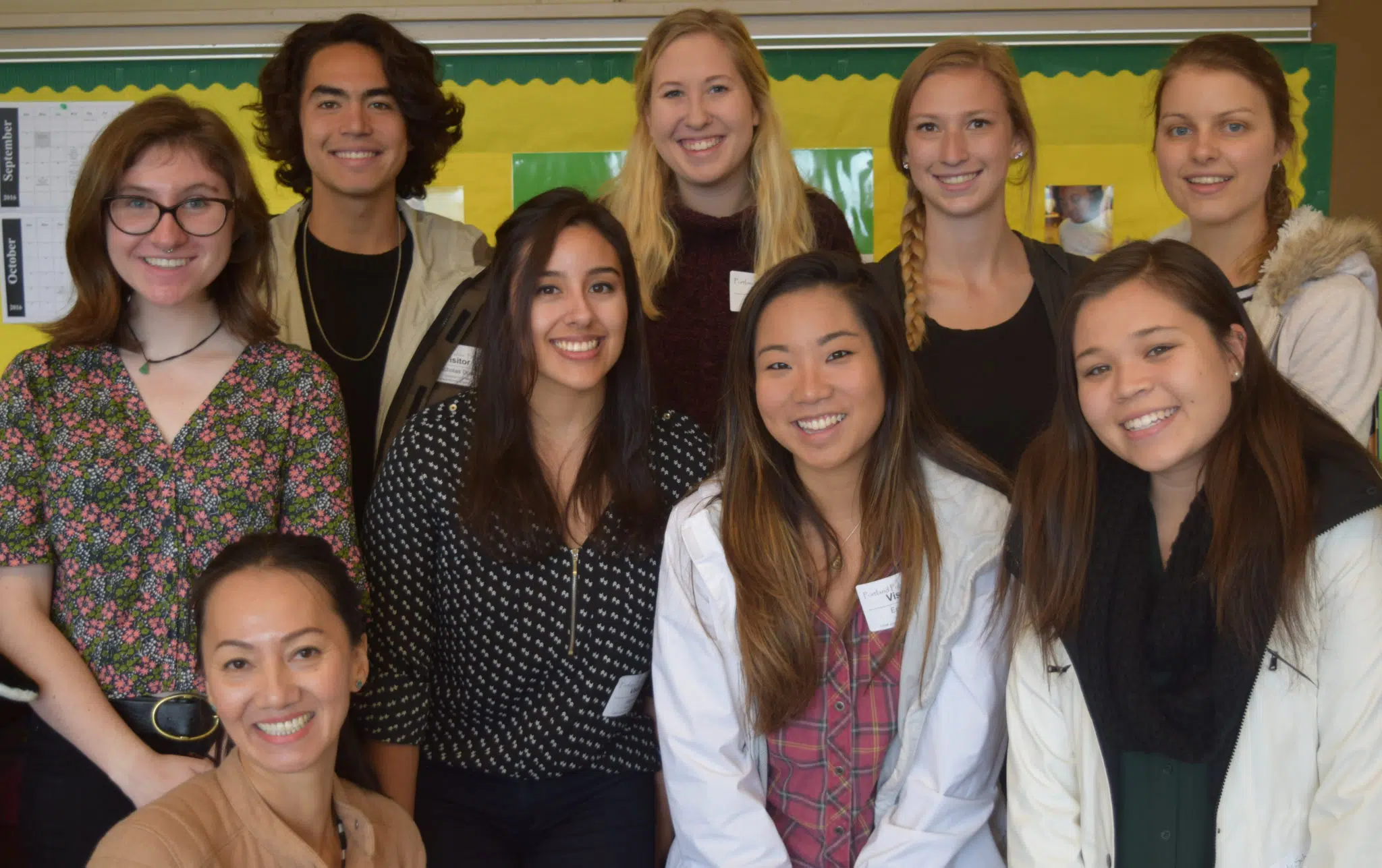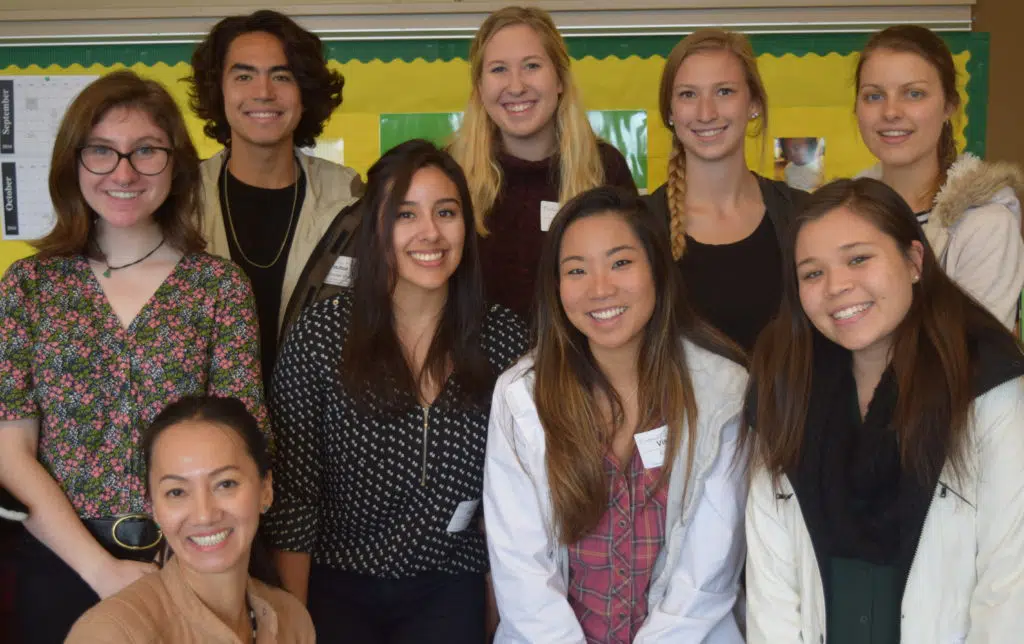 Sign up for our newsletter and check the box "Volunteer Opportunities" to hear about future volunteer needs!
You'll hear from us when we need support at our warehouse, special events, student celebrations and more.
"I'm a parent, but more than that, I am passionate about making education as accessible as possible for all kids."
Meg Bernstein

Community Advisory Board Member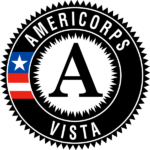 The Shadow Project is a proud AmeriCorps VISTA host site.