Every Gift Makes a Difference
$15 provides one Family Reading Kit to a neurodiverse child and their family, with multicultural and multilingual books and sensory tools.
$44 covers the cost of classroom sensory tools that help one student remain calm and focused while learning, and build lifelong mental health skills.
$155 gives one special education student a curriculum to set and achieve academic goals, proven to increase their motivation and confidence.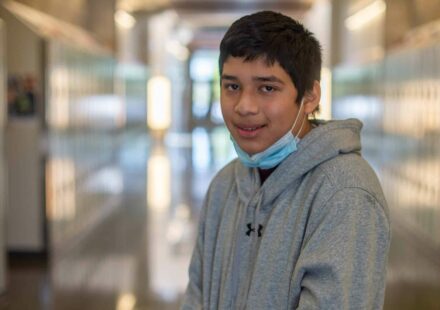 Stewards of Students
Your annual gift of $324—or just $27 a month—ensures one student receives uninterrupted support for an entire school year. Students count on The Shadow Project to become enthusiastic readers, achieve their goals, and build a positive relationship with school.
Champions of Children Giving Group
Your contribution of $1,000 will provide multifaceted support to unlock the potential of students with learning challenges. Join a committed group of supporters who create lasting change in Oregon schools. Champions get exclusive stories, event invitations, and a first look at new projects.
Every $1 invested in The Shadow Project returns $26 in benefits to students and their community.
The Harvard Business School Association of Oregon, 2011
"I support The Shadow Project because the organization recognizes and raises expectations for children who learn differently, provides tools specific to their way of learning, and builds early confidence in their capabilities."
Melody G.
Supporter since 2016
In-Kind Donations
We gladly accept donations of new items:
Diverse books and graphic novels for grades K-8

Small LEGO kits

Bags of loose LEGOs (we accept used, in good condition)

Sensory tools or fidgets (i.e. Popits, slime, stress balls)

Fun school supplies (i.e. notebooks, highlighters, pens)

Art supplies (i.e. paint pads, paints, colored pencils, art kits)
There are two ways to donate:
2. Gather items yourself. Please email Jackie jackie@shadow-project.org to arrange a drop-off time at our office, located at 2154 NE Broadway Suite 130, Portland, OR 97232.
"You won't find an organization better than The Shadow Project at helping Portland's most vulnerable kids to believe in themselves and unleash their potential for learning. The children benefit, our schools benefit, and ultimately Portland benefits with thriving, productive people in our community."
Mark Holloway
Former Executive Director of Social Venture Partners Portland

Supporter since 2011
Corporate Sponsorship
The Shadow Project is seeking support from the business community. Partner with us and demonstrate your commitment to improving education. Your impact will be felt deeply by Oregon students, families, and teachers. Learn more here.