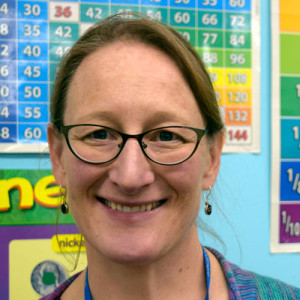 Special Education Teacher, Woodmere Elementary K-5
Beth has been the special education teacher at Woodmere, a K-5 elementary school, for the past three years. Prior to Woodmere, Beth taught for a combined nine years at Harrison Park and Clark elementary schools. She received her master of science in special education from Portland State University.
Beth has been part of The Shadow Project for about 8 years. She appreciates the program's motivating and empowering aspects.
"We all need something to look forward to in life," said Beth. "A lot of my students haven't developed an internal sense of motivation. The Shadow Project works to build that skill. It gives kids a reason to be at school and to work hard at building new skills. We treat Shadow Day like a pay day! Our students learn that hard work pays off."
Beth joined the Parent Teacher Advisory Board in the fall of 2015.