The Shadow Project Directly Addresses the Unfinished Learning Created by the Pandemic
Students with disabilities have struggled during the pandemic. They face learning loss that could impact the rest of their education. Heightened social-emotional needs make learning even more difficult.
The Shadow Project is ready to work with your school to improve educational outcomes for students with learning and attention challenges including dyslexia, ADHD, autism, and trauma. 
Our proven programs will help your school meet the diverse needs of students with disabilities and increase achievement.
➜  69% of students are more equipped to reach their IEP goals
➜  71% of mentored students increase at least one grade level in reading proficiency
➜  78% of students with persistent behavior challenges reduce those behaviors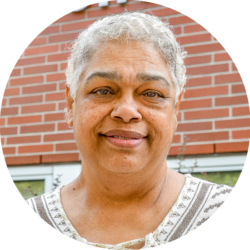 "The Shadow Project is a vital partner. Our kids have the tools to access learning, and our teachers have the training to help them. That's how you empower children."
Tamala Newsome
Former Principal at Portland Public School District
Goal Setting Program
A ready-made social-emotional skills program for SpED staff to help students persist and achieve learning goals
We equip your educators with an evidence-based goal setting curriculum and classroom tools specially designed for neurodiverse students. With Goal Setting, discouraged kids accelerate skill-building and become motivated, engaged learners.
➜  69% of students improved their ability to reach IEP goals
➜  88% of teachers reported they were better equipped to support student persistence toward learning goals in challenging circumstances
➜  77% of parents said The Shadow Project helped their child stay motivated while learning remotely during the pandemic
➜  86% of teachers say Shadow Project programs helped them create a classroom that is responsive to the needs of BIPOC students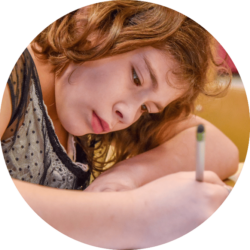 "The Shadow Project provides a much-needed service for vulnerable children that cannot be found elsewhere in the community."

Carole Smith
Former Superintendent of Portland Public School District
Reading Mentoring Program
An evidence-based program that accelerates reading gains for discouraged students
Presented at the 2019 International Dyslexia Association Conference, Reading Mentoring puts cutting-edge technology and trained volunteers in your classrooms. Students are paired with assistive reading technology—for use at school and at home—and a mentor who helps them make progress. You'll see improvements in reading outcomes in as little as 9 weeks. 
➜  73% of students improved self-management
➜  69% increase their distance learning engagement
➜  49% of mentored students read at least 20 minutes/day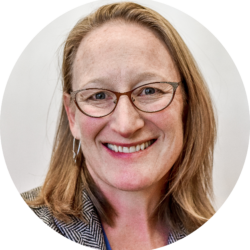 "With support from The Shadow Project, I have seen most of my 4th and 5th graders become readers and decode at grade level."

Beth Brod
Special Education Teacher at Portland Public School District
2021 National Excellence in Teaching Award Winner
SuperSensory Space Program
Specially designed break-out spaces that prevent disruptions to learning
Empower your staff with effective, trauma-informed tools to proactively address student behavior. Kids can't learn when they are highly stressed or anxious. We install and maintain your school's SuperSensory Space, and train your staff how to integrate it into their routines. With a safe way to self-regulate, students can get back to learning.
➜  73% of students improve self management skills
➜  78% of students with persistent behavior challenges reduced time spent escalated 
➜  64% of students increased time spent reading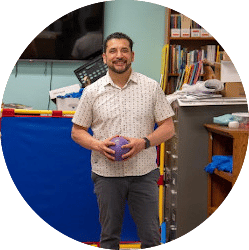 "Our students don't always feel in control of themselves or their environments. A Sensory Space is where they get to be in control. It's a place of relief for them. The spaces have enhanced students' learning experience. If it weren't for these spaces, our suspension rates would be higher."
Jorge Meza
Principal at Centennial School District
What to Expect
1.  Schedule a meeting with us to discuss your school's needs and which programs you are interested in. You'll receive more information (program handouts, cost, testimonials) that you can take to your decision-makers.
2.  Together, we will finalize a school-year contract for the program(s) that you choose.
3.  We will schedule a site visit at your school to meet key staff.
4.  Throughout the year, we will work closely with your staff to orient them to the program, implement, and troubleshoot. For the Reading Mentoring program, Shadow Project staff and volunteers will be on-site weekly.
5.  At the end of the year, we will work with an outside evaluator to conduct an evaluation of the program(s) and outcomes.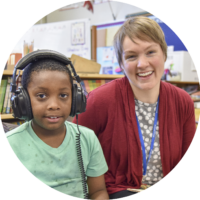 "The Shadow Project really helps with creating systems for my classroom that I can implement right away."
Kristin Walker
Special Education Teacher at Portland Public School District
Request More Information
Please fill out the form below and we will be in touch to provide more information.