Written by Kassie Swenson with the Centennial School District and Caitlyn Malik with The Shadow Project
Some Centennial School District elementary students are taking part in a social-emotional skills program from The Shadow Project, sponsored in part by CareOregon. The Shadow Project is an innovative nonprofit that partners with schools to help students with learning challenges reach their full potential. The program is designed for students who have trauma or learning challenges such as dyslexia, ADHD, and autism.
Participating students take regular, structured breaks during the school day in what's called a "Sensory Space". Sensory Spaces include equipment like yoga mats, trampolines, and balance beams. There are also smaller tools like noise canceling headphones, fidgets, exercise bands, and posters to help students choose what tools to use based on how they are feeling.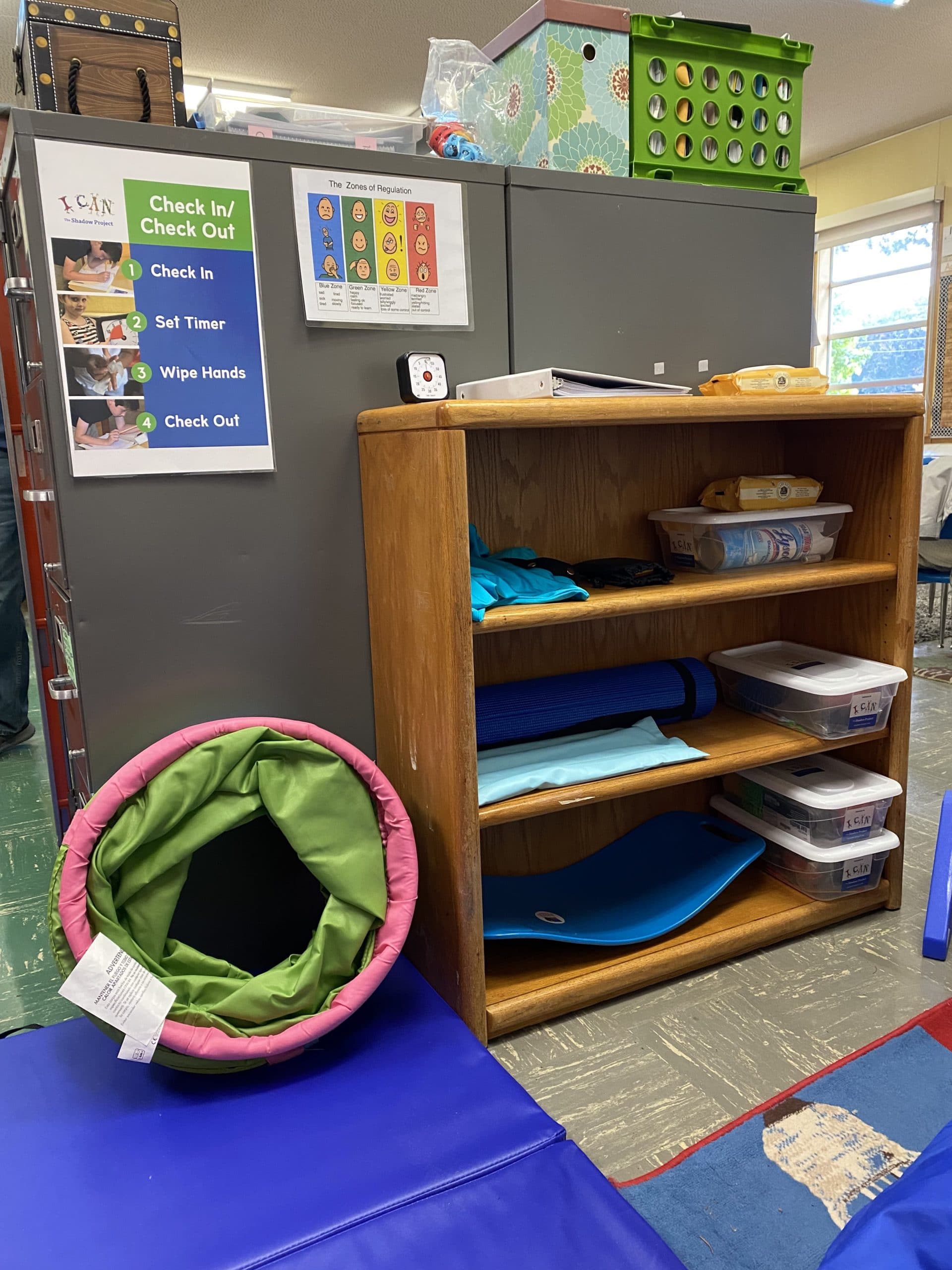 Guided by a school staff member, students learn how to better manage frustration, distractions, and stress through various tools and knowledge — so they can better engage in learning.
"Throughout the pandemic, Centennial has focused on the academic and social-emotional needs of students. Our community partner, The Shadow Project, has been instrumental in supporting these efforts," said Denise Wright, Director of Student Services at Centennial. "Their ongoing support is essential in helping Centennial students who are experiencing disability and trauma to reintegrate into the classroom."
A majority of Centennial's elementary schools began implementing the program in the 2021-22 school year. The Sensory Spaces will be fully installed in every elementary school by the end of the 2022-23 school year.
"The Shadow Project is thrilled to have partners like Centennial, who share our vision for schools where kids with learning challenges thrive because their needs are understood and honored," said Sharon Juenemann, Executive Director for The Shadow Project. "After working on this project for over two years, with many delays because of the pandemic, it is so exciting to see kids using the spaces to discover their own abilities to self-calm and find focus for learning. These are skills that will last them a lifetime."
Parklane Elementary implemented the program and is already seeing success among students. Parklane's Principal Jorge Antonio Meza shared, "It's really increased students' accessibility to their academic programs."
With the return to in-person learning, students' social-emotional needs have been more at the forefront than ever before. Principal Meza said, "[The program] is helping students ease back into school… It has helped students feel safer and be more successful."
Rikki Drews, Parklane's Learning Specialist shared, "I do feel like this school year is a lot different. The strategies I've been able to use in the past, I can't just jump right in and use because we have to work on students' self-regulation, being comfortable here at school first before we can jump into the nitty gritty of learning."
This program gives staff another resource to support students. In addition to helping students return to the classroom to be more focused and ready to learn, students build life-long skills to calm their minds and bodies.
Drews also shared a story of a student who uses the space to calm anxiety before math, and another who needed an additional visit to regulate during the transition from recess to lunch.
"This [program] has been monumental for our school, students, general education teachers, and for myself," said Drews. "To be able to step back and look differently at what a student needs and think more of the social emotional side to it…this has been a game changer for a lot of our kiddos here."