Not all communities are represented equally in children's literature. According to The University of Wisconsin's Cooperative Children's Book Center, less than 15% of children's books published in the last two decades have featured main characters of color, and only 3.4% have main characters with disabilities. The Shadow Project knows the importance of children finding books that not only have characters like them, but also characters from various backgrounds, communities, and cultures to help broaden their perspectives; you can read our blog post, Children Need Diverse Books, for more information about why.
As an organization that works with children with disabilities that are part of diverse communities, we want to help bring rich and inclusive literature into students' lives. One way is through our Reading Mentors program, where we connect struggling readers to a wide variety of books using specialized technology plus mentors who help them find books they love to read, including books featuring characters with disabilities and multicultural backgrounds.
Another way is by providing recommended book titles for caregivers, parents, and educators to share with the children in their lives. Below are ten books with main characters who are BIPOC and neurodivergent. You can also see our past post featuring children's books celebrating children with disabilities, as well as our Instagram page with many posts highlighting children's books from various cultures.
---
Rece Takes Swimming, by Jasmine Poole: Conquering our fears is often a very challenging feat! Especially for Rece, a young, autistic boy with sensory processing differences. Come read along and see how Rece faces his fear of getting into the water so he can take on swimming!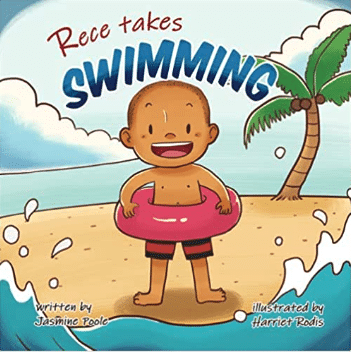 Age Range: 3-8 years old
Languages: English
How Emily and Eli Became Friends by Elise Guerrero: How Emily and Eli Became Friends is a story about a boy named Eli and a new girl in his class named Emily who has autism. Eli finds Emily strange because of the things she does. After talking to his mother, Eli learns that Emily's autism is what causes her to do these things and he learns how to become her friend.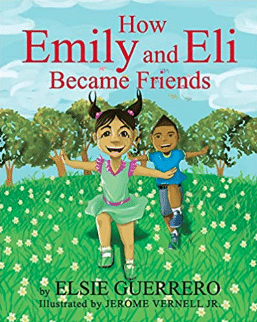 Age Range: 3-7 years old
Languages: English, Spanish
A Friend for Henry by Jenn Baileyand Mika Song: In Classroom Six, second left down the hall, Henry has been on the lookout for a friend. A friend who shares. A friend who listens. Maybe even a friend who likes things to stay the same and all in order, as Henry does. But on a day full of too close and too loud, when nothing seems to go right, will Henry ever find a friend—or will a friend find him? With insight and warmth, this heartfelt story from the perspective of a boy on the autism spectrum celebrates the everyday magic of friendship.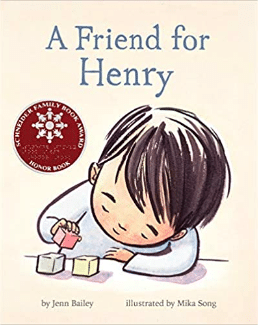 Age Range: 3-5 years old
Languages: English
My Brother Charlie by Holly Robinson Peete and Ryan Elizabeth Pete: A heartwarming story about a boy who happens to be autistic, based on Holly's son, who has autism. "Charlie has autism. His brain works in a special way. It's harder for him to make friends. Or show his true feelings. Or stay safe." But as his big sister tells us, for everything that Charlie can't do well, there are plenty more things that he's good at. Actress and national autism spokesperson Holly Robinson Peete collaborates with her daughter on this book based on Holly's 10-year-old son, who has autism.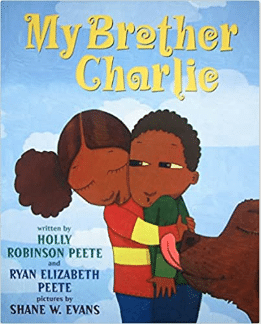 Age Range: 4-8 years old
Languages: English
ADHD is My Superpower! by Alana Moore: This story is meant to bring greater awareness about ADHD. Alana Moore's son, Josiah, was diagnosed with ADHD at the young age of 3, and as she states, "I see so many powerful things in him that ADHD only enhances for the better. I want children with ADHD to recognize the superpower they possess that can be used for things far greater than they ever imagined. ADHD does not have power over you, you have power over ADHD!"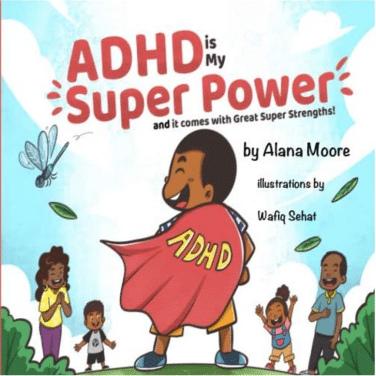 Age Range: 3-7 years old
Languages: English
Brilliant Bea by Shaina Rudolph and Mary Vukadinovich: Despite her struggles with reading and writing, Beatrice is a natural and brilliant storyteller. With the help of a kind-hearted teacher, Beatrice uses an old-fashioned tape recorder so she can speak her words and then play them back, as a technique for learning in whole new way. With her new approach, Beatrice is able to show her classmates who she really has been all along.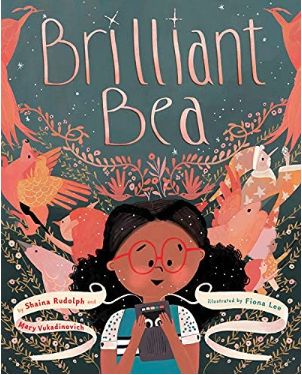 Age Range: 4-8 years old
Languages: English
IntersectionAllies: We Make Room for All by Chelsea Johnson, LaToya Council, and Carolyn Choi: The brainchild of three women-of-color sociologists, IntersectionAllies is a smooth, gleeful entry into intersectional feminism. The nine interconnected characters proudly describe themselves and their backgrounds, involving topics that range from a physical disability to language brokering, offering an opportunity to take pride in a personal story and connect to collective struggle for justice. The group bond grounds the message of allyship and equality. When things get hard, the kids support each other for who they are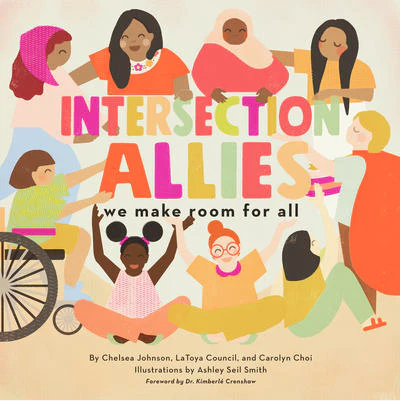 Age Range: 8 -12 years old
Languages: English, Spanish
Figure it Out, Henri Weldon by Tanita S. Davis: Seventh grader Henrietta Weldon can't wait to start her new school! Henri's dyscalculia, a learning disability that makes math challenging to understand, is what she expects to give her problems. What she doesn't expect is a family feud with her sister over her new friends, joining the girls' soccer team, and discovering poetry.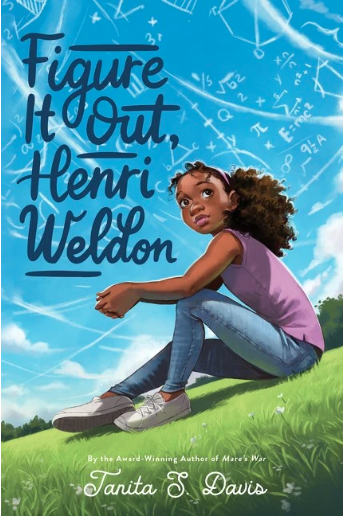 Age Range: 8-12 years old
Languages: English
The Wild Book by Margarita Engle: Fefa struggles with words. She has word blindness, or dyslexia, and the doctor says she will never read or write. Every time she tries, the letters jumble and spill off the page, leaping and hopping away like bullfrogs. How will she ever understand them? But her mother has an idea. She gives Fefa a blank book filled with clean white pages. "Think of it as a garden," she says. Soon Fefa starts to sprinkle words across the pages of her wild book. She lets her words sprout like seedlings, shaky at first, then growing stronger and surer with each new day. And when her family is threatened, will what Fefa has learned from her wild book save them?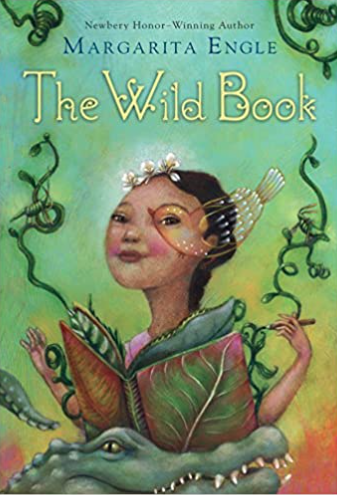 Age Range: 9-12 years old
Languages: English
Welcome back, Maple Mehta-Cohen by Kate McGovern: Maple Mehta-Cohen has been keeping a secret: she can't read all that well. She has an impressive vocabulary and loves dictating stories into her recorder–especially the adventures of a daring sleuth who's half Indian and half Jewish like Maple herself–but words on the page just don't seem to make sense to her. Despite all Maple's clever tricks to hide her troubles with reading, her teacher is on to her, and now Maple has to repeat fifth grade. Maple is devastated! Can Maple begin to recognize her own strengths, and to love herself–and her brain–just the way she is?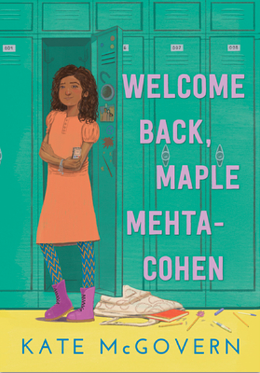 Age Range: 9-12 years
Languages: English