The Shadow Project Directly Addresses Unfinished Learning Created by the Pandemic
Kids who learn differently fell even further behind during the pandemic. The Shadow Project programs are specifically designed to ignite these students so they can achieve their full educational and social potential.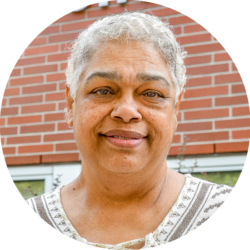 "The Shadow Project is a vital partner. Our kids have the tools to access learning, and our teachers have the training to help them. That's how you empower children."
Tamala Newsome
Former Principal at Portland Public School District
The Shadow Project's learning programs
integrate
seamlessly into your school and classroom to improve the outcomes of students with learning disabilities.
The Shadow Project is proven to make school more accessible and engaging for these children so they can achieve their full potential.
Here's what we provide:
Reading materials specifically designed for kids who have difficulty keeping up with their peers.
Sensory tool kits that create an environment where easily distracted students can concentrate.
One-on-one mentoring with trained adults.
Take-home materials that encourage families to work together outside the classroom.
A goal-setting plan created for each child supported by incentives that work.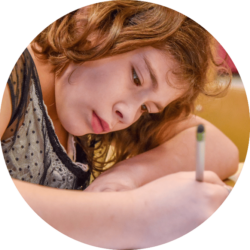 "The Shadow Project provides a much-needed service for vulnerable children that cannot be found elsewhere in the community."

Carole Smith
Former Superintendent of Portland Public School District
Our reading initiative utilizes cutting edge assistive reading technology as well as weekly one-on-one mentoring with a trained volunteer.
73% of students improved self-management

69% increase their distance learning engagement

49% of mentored students read at least 20 minutes per day
82% of mentored kids improve 1-2 grades in reading proficiency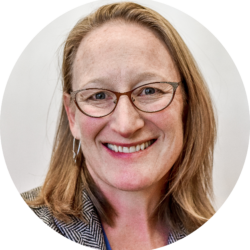 "I have seen most of my 4th and 5th graders become readers and decode at grade level."

Beth Brod
Special Education Teacher at Portland Public School District
2021 National Excellence in Teaching Award Winner
We help your staff integrate Sensory Spaces into your existing student support systems, ensuring teacher buy-in and program longevity. 
The Shadow Project program teaches kids self-control so they can concentrate on their work without disrupting class.
Consider these outcomes from students who have The Shadow Project in their classroom:
73% of students improve self management skills

78% of students with persistent behavior challenges reduced time spent escalated 

64% of students increased time spent reading
Every student benefits because of the improved educational environment, and kids who once fell behind are succeeding along with their classmates.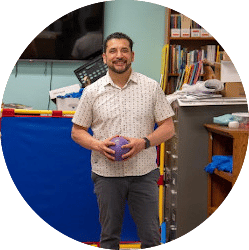 "Our students [with disabilities] don't always feel in control of themselves or their environments. A Sensory Space is where they get to be in control. It's a place of relief for them. The spaces have enhanced students' learning experience. If it weren't for these spaces, our suspension rates would be higher."
Jorge Meza
Principal at Centennial School District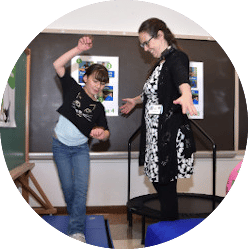 Bring The Shadow Project to Your School
Contact us to learn more. We will be in touch to answer your questions or schedule an informational meeting.