Students Receive Sensory Tools to Cope with Stress
Stress. Anxiety. Frustration. For students with learning challenges, months of distance learning has taken a toll on their confidence and mental health. As part of our response to COVID-19, The Shadow Project has equipped hundreds of students with sensory toolkits for home use to help them cope with the trauma of the pandemic.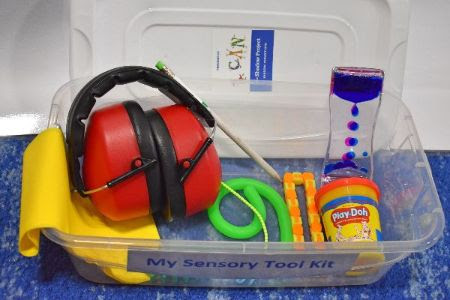 Since 2015, we've been providing partner schools with sensory tools and dedicated sensory spaces to empower students to master life-long skills of calm and focus, so they can fully engage in learning. "To have those tools in their homes, which have become their classrooms, is very beneficial," says Denise Wright, Director of Student Services for Centennial School District. Our 9-piece Sensory Tool Kit was designed in collaboration with an occupational therapist and includes instructions for families in English and Spanish. Students can stretch a therabandto release excess energy, wear a zipper braceletto keep their hands busy so their brains can focus or use a bubble timer for a calming break.
A big thank you to The Smile Lounge dental practice in Tigard for donating a Sensory Tool Kit for every new patient! You can donate sensory tools for students in The Shadow Project using our Amazon Wish List. Thank you for your support!
---
Caring Mentors Fuel Love of Reading Online
Our Reading Mentors program combines two proven strategies: 1. Assistive technology designed for children with reading challenges, and 2. Trained volunteer mentors to set goals and celebrate progress. During the pandemic, we've moved this classroom-based program online. Students engage with volunteer mentors in small online "book club" style groups where they encourage one another's creativity and reading success.
Meet one of our mentors, Kimber. Recently, one of Kimber's mentees was struggling to reach his goal. Instead of becoming discouraged, however he asked for help to set a more realistic goal that played to his strengths. Kimber learned that facing challenges takes confidence and courage. Hear more from Kimber on our blog.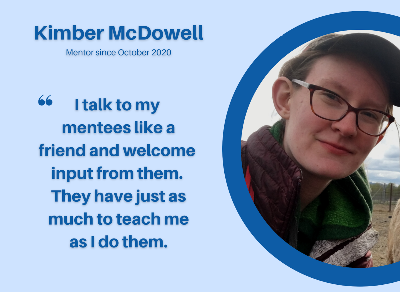 ---
Great Reading Games: 16,237 Pages and Counting
Shadow Project students are on a reading marathon! Traditional reading competitions are often not accessible to children who struggle with the printed word. That's why we're supporting students and their families in the Great Reading Games, a national competition that gives students with learning challenges an opportunity to shine. Students read at home using Learning Ally, an assistive technology platform that allows kids to read with their eyes and ears, making books come alive. Assistive reading technology provides the gateway for students who learn differently to experience the joy of a well-crafted story and the power of imagination.
Through the end of the month, students are setting and working toward their own ambitious goals, such as reading as much as 30 minutes a day. In recognition of their hard work, students will earn an item of their choice, such as LEGOs, a new book, or a sensory tool to help them focus.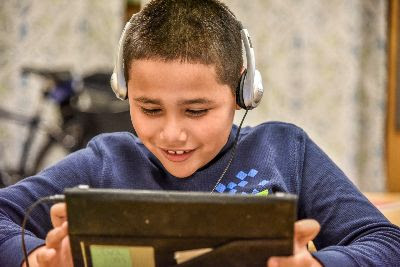 ---
New Family Resources Hub
Check out the new Family Resources page on The Shadow Project's website! You'll find:
Free guides and videos in English and Spanish on a variety of topics to support students who learn differently like goal setting, reading, and sensory needs.
Links to resources from our trusted partners.
How to bring The Shadow Project to your child's school.
---
Thank you, Donors!
Thanks to the generosity of our individual donors, we reached our goal of $10,000 to bring on special education teachers who had been waiting to join The Shadow Project. Their 250 students are now participating in our programs.
A tremendous thank you to our foundation and corporate funders who support our students to persevere with learning during the pandemic. Recent funders include: The Collins Foundation, OCF Joseph E. Weston Public Foundation, Herbert A. Templeton Foundation, Braemar Charitable Trust, Morrison Family Charitable Foundation and RE/MAX /Equity Group Foundation.
The following Portland businesses are supporting our students with gift cards that acknowledge and reward their progress as they work toward ambitious goals: Trackers Earth Outdoor Program, Straight From New York Pizza, Portland Nursery, Mad Science of Portland and Vancouver, PDX Sliders, Fat Cupcake, Voodoo Doughnuts, Fire on the Mountain Buffalo Wings, ¿Por Qué No? Taqueria, Pip's Original Doughnuts and Chai, East Glisan Pizza Lounge, Kids at Heart Toys and Books.